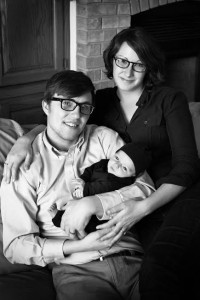 "We started working with Becky when we lived in Minnesota before we even moved to North Carolina. She had so many great resources for us that helped to make the entire pregnancy a joyful experience for both of us. We loved the way she talked about the role of a doula. She said her job was to offer support in a way that helps to foster the relationship between the partners. Becky also had a great sense of when to step in with ideas and suggestions during the birth and when to give us space. We couldn't have asked for a better birthing experience and believe that is in part due to Becky and her support before, during and after the birth of our son."
– JP & Liz Mason

What would we have done without Becky? She was our labor angel…
While preparing for labor/delivery we knew that we wanted a doula. As first time parents we needed a team member who had been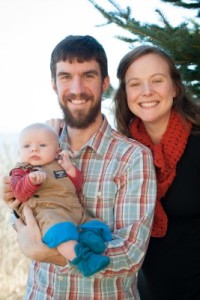 through this before and who could answer our questions and provide support. When we met Becky, I knew immediately that she was the one for us. It felt like spending time with an old friend. In the meetings during the pregnancy, she answered all the questions I had from hormones messing with my emotions to helping me find a way to build my iron levels. She was always there to help us solve any issues that came up.
As our due date came close we were dealt a card that we weren't expecting. The midwife was concerned that I was showing signs of preeclampsia and wanted to induce right away. Our midwife is known for her low induction rates so I knew this was serious if she was bringing this up. We went for blood work and it confirmed our fears. I was induced that night at 39 weeks. Definitely not the start to labor that I was hoping for.
We labored naturally for 24 hours with Becky by our side. At that point we tried an epidural to help things along but the baby would not engage. He was being a stubborn little guy. After 34 hours I was wheeled away for a c-section which was devastating to me after working so hard for so long. This was such an emotional time and had Becky not been there to support us and help us, I really don't know how we would have fared emotionally. She was a calm presence during an extremely emotional time and she kept us focused and grounded during the entire process.
Becky, we are forever grateful to you for your endless support!! THANK YOU!
Everything ended perfectly and we brought our beautiful baby boy home three days later.
-Andi & Ryan Sigsbey
Want to read more client testimonials?  Read more on Becky at Doulamatch.net.
And, make sure you stop by our press page to see where we've been published.